Oil
Oil prices rose during early Tuesday trading, with the barrel of Brent reaching $124 – a level not seen since early March. EU member states finally came to an agreement to dramatically reduce oil imports from Russia, adding to the demand side pressures that were behind the gains recorded during the last few trading session. With summer kicking in, an increase in driving is expected; add to this the relaxion of lockdown rules in China, and expectations of a drastic reduction of Russian oil imports by EU member states, and the outlook for oil prices is definitely bullish.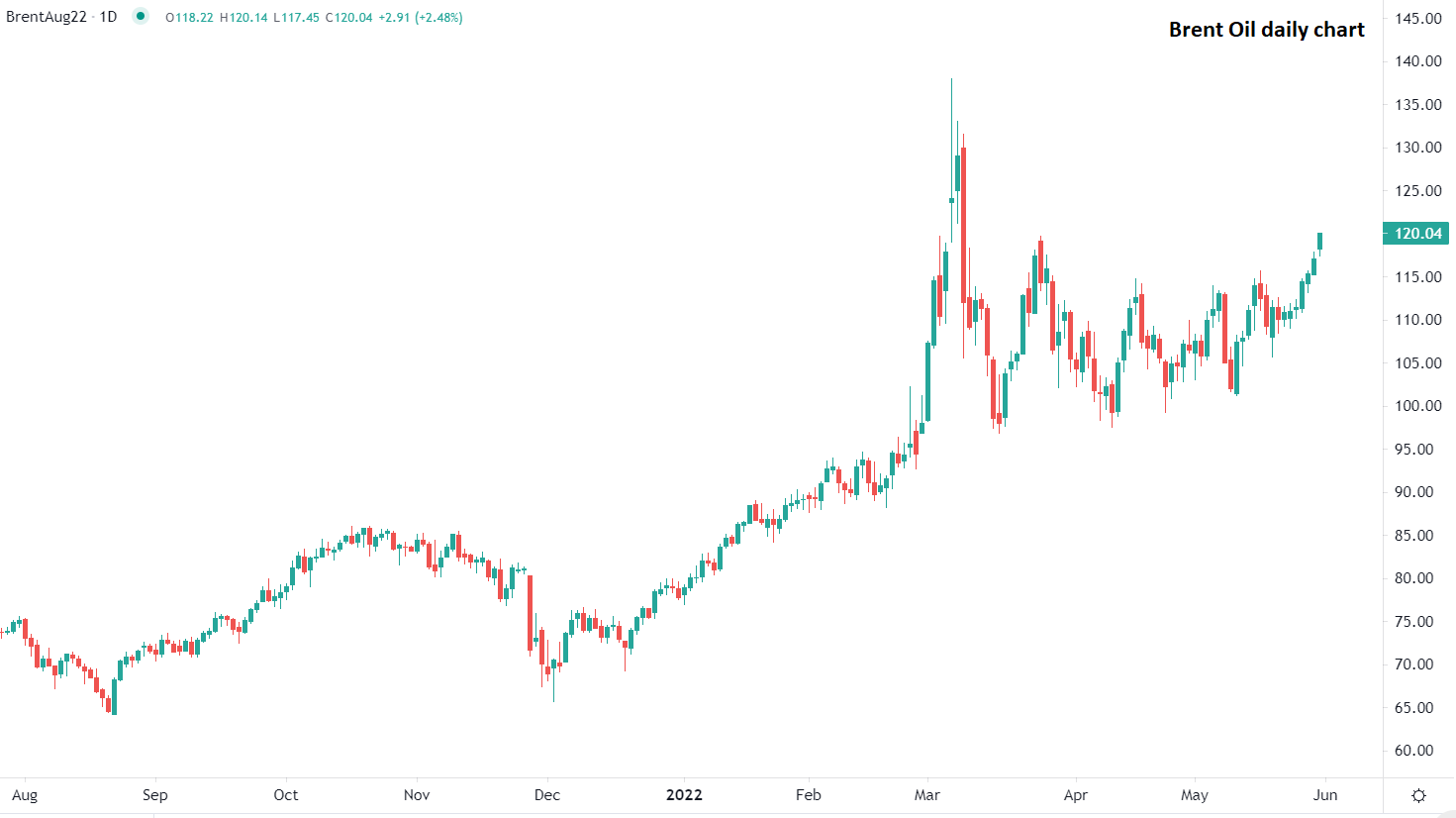 Ricardo Evangelista – Senior Analyst, ActivTrades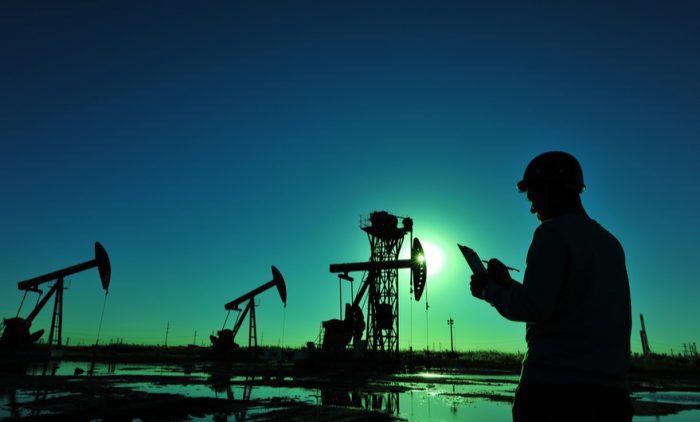 Gold
Gold prices are almost flat at the start of the European trading session, having earlier dropped by a half percent. The US dollar strengthened overnight, following hawkish comments by a senior Federal Reserve official, who maintained  the US central bank should hike interest rates by 50 basis points at every coming meeting, until inflation is brought under control. Unsurprisingly, such remarks supported the dollar, with the greenback recovering the losses of the previous sessions, and gold retreating due to its inverted correlation with the American currency.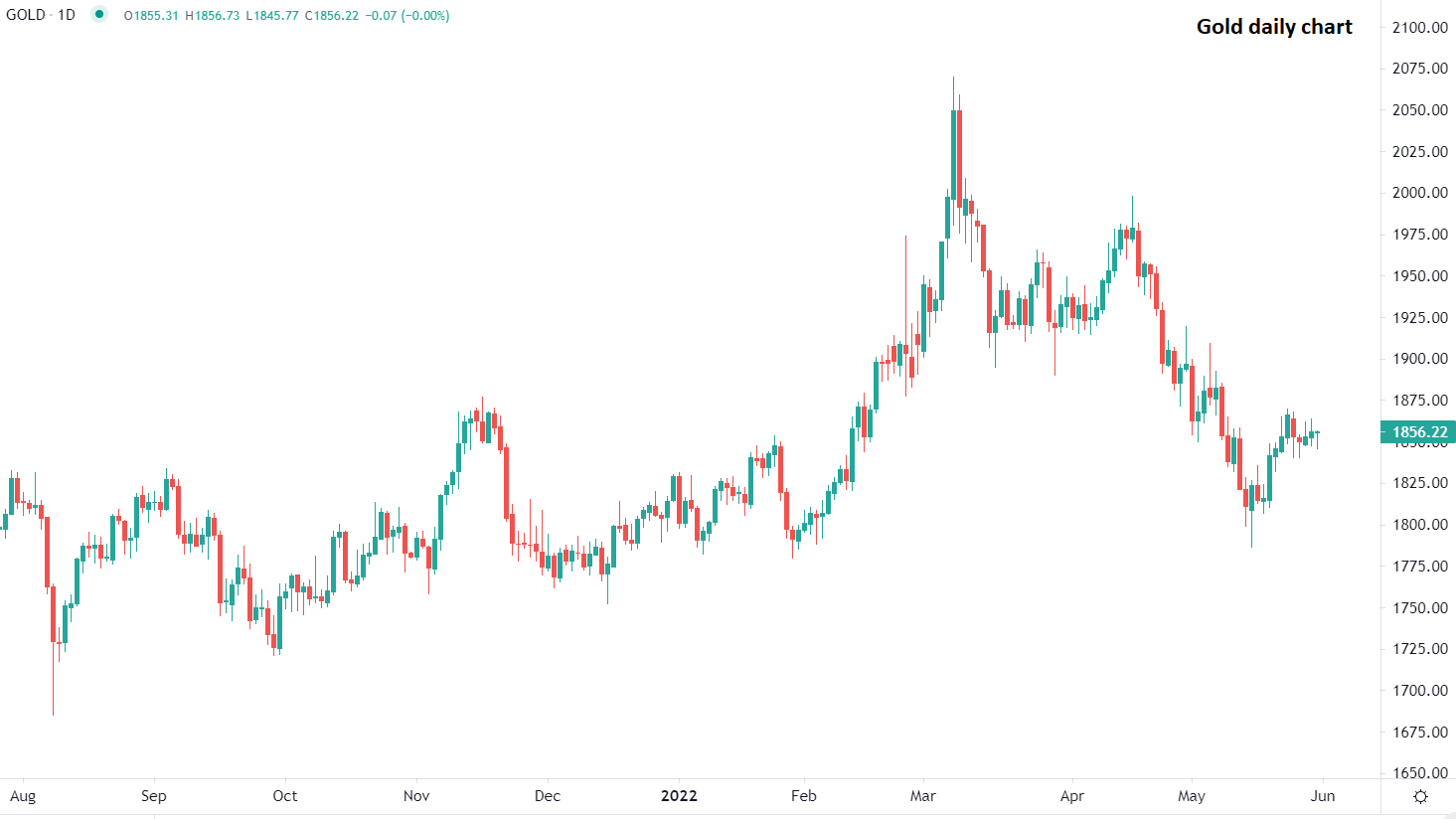 Ricardo Evangelista – Senior Analyst, ActivTrades
European Shares
European stocks opened mixed on Tuesday, alongside US Futures, following the trend registered overnight in Asia after investor risk appetite stalled. Most benchmarks pared some of yesterday's gains, led lower by real estate and IT stocks, while bond markets also registered a sell-off as fear and uncertainty got back in most traders' minds. European stock investors have been discouraged by the recent inflation report from France and Germany where historical surges have been registered, echoing the global concern about how Central Banks should act to tame the pressure brought by rising prices without putting economic growth in danger. Meanwhile, the energy sector has prevented the STOXX-50 index from dipping lower after the ban of 2/3 of Russian oil imports from the EU helped lift the price of black gold. The index now trades close to the 3,800.0pts level with 3,788.0pts as the first support before 3,750.0pts in a corrective move inside a broader bullish trend.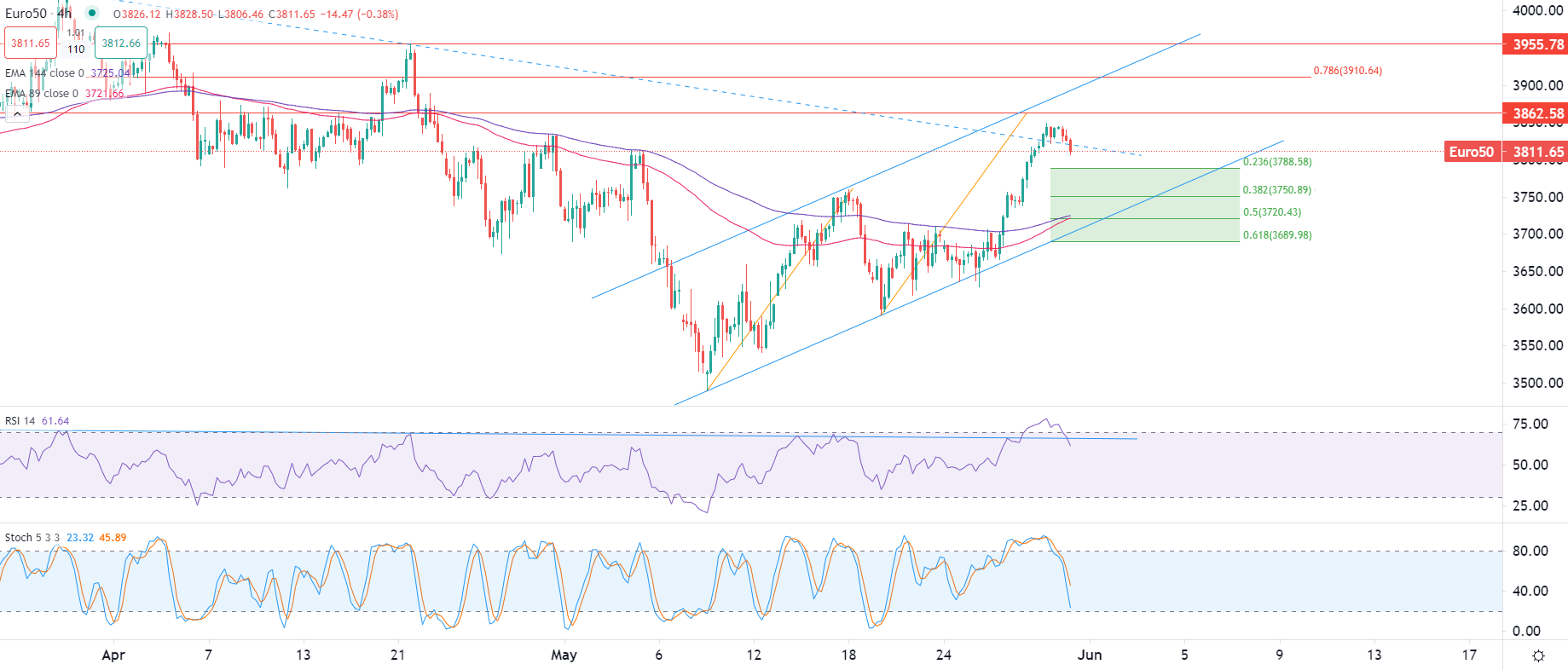 Pierre Veyret– Technical analyst, ActivTrades

---
Disclaimer: opinions are personal to the authors and do not reflect the opinions of LeapRate. This is not a trading advice.