Multi-asset online trading provider ACY Securities today announced the opening of its new office in Melbourne as part of its continuing growth and expansion.
The official ceremony was performed at the Park Hyatt Hotel Melbourne.
Bruce Atkinson – MLC, Former President of Victorian Legislative Council, who attended, said:
It's very much about being customer centric and how are we going to be an enabler for people, who need to make decisions that will impact upon their lives, that will ensure wealth creation, that will ensure successful careers and retirements and that will enable them to also participate not just in Australia, but in global markets as well with a degree of safety because the information that they have to work with is going to be accurate, timely and on a platform that has integrity.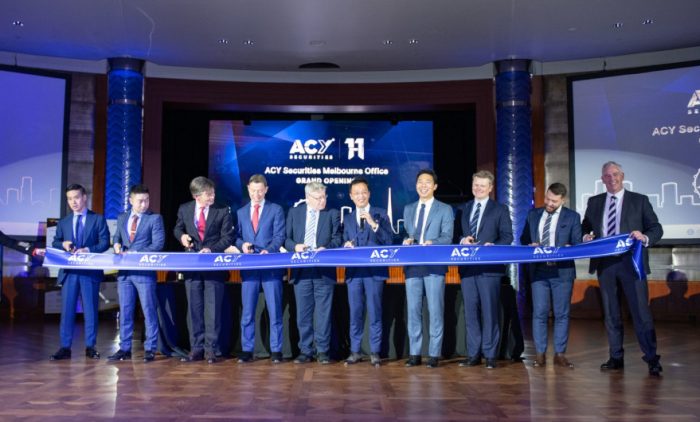 Additionally, the company also revealed its plans for consolidation of ACY Securities, the financial services arm, and Zerologix, the sister technology arm of the ACY Group to form ACYLogix Pty Ltd, a new holding company.
Jimmy Ye, Chief Executive Officer at ACY Securities said:
Once the consolidation has been successfully executed, PWC will then formally lead the company to IPO in 2024.
With ACYLogix projected for massive growth in the next few years, the opportunities for cross-departmental, cross-functional and cross-branch career growth, progression and expression are there for all the members of the team to explore as they see fit.