At Insiders Exposed, we look to profit off of following the best investors on the planet — corporate insiders at companies.
We've talked about how finding a first-time insider buyer at a company can lead to powerful moves. 
And that's just one of the 6 other insider setups we look for — the rest are covered here.
It's not always that easy. The hard part is knowing which trades to avoid.
Let's take a look at an insider buy on Evelo Biosciences (EVLO):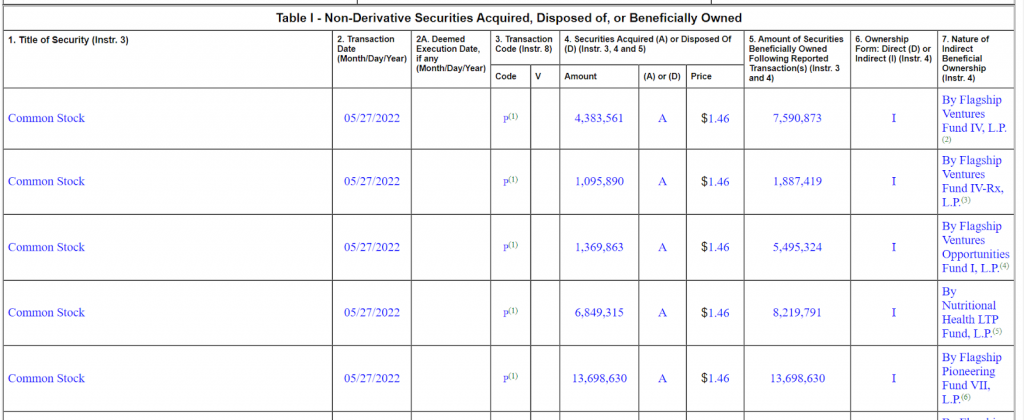 This is part of the Form 4, which shows us the size and price of these insider purchases. We can see that they bought nearly $40 million of stock.
Wow! If the insider's willing to put that much cash into the company, they're ready for the stock to rocket higher, right?
Not so fast.
Sure, they're buying the stock because they want it to go higher, but look at the insider's:
Flagship Ventures Fund IV General Partner LLC
That's not a person — that's a VC fund!
This isn't a company director dropping a serious chunk of his own cash to buy the stock. 
It's a fund with hundreds of millions of dollars behind them. You're dealing with a group of investors who don't even work for the company.
That's not how we'll find an edge in our trading — we don't know what kind of edge they have.
Instead, we want to focus on individual players instead of seeing what individual funds are doing.
They know their company better than anyone on the outside… and they have less money to work with than an investment fund…
So when they bet on their stock, the odds of upside are much higher.
Click here to learn how we find these individual insiders.
Original Post Can be Found Here