Binance.US, the U.S. partner to crypto exchange Binance, revealed on Thursday the appointment of Jasmine Lee as Chief Financial Officer.
In her new role, Lee will head Binance.US' finance department and be responsible for operations, accounting, investor relations, treasury and tax.
Lee is a former executive of PayPal Holdings. While working at the payments giant, she has held top executive roles for about eight years. She has recently served as CFO and Chief Operating Officer of Acorns.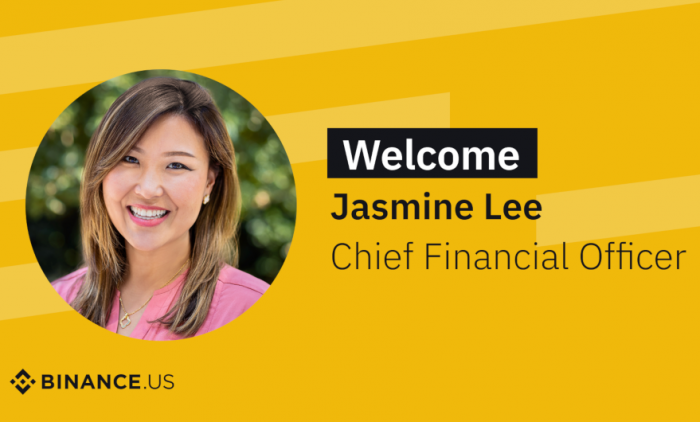 Brian Shroder, CEO of Binance.US, commented:
Jasmine is a rare talent who possesses more than 20 years of deep knowledge in both fintech and high-growth startup environments. Her experience at PayPal, a public Fortune 500 company, in particular, will be invaluable as we chart our path to an IPO in the coming years.
Lee stated:
I look forward to building out a best-in-class finance department at Binance.US that lays a strong foundation for continued growth and our path to a future IPO.
Lee replaces Eric Segal, who had been interim chief financial officer since last October.
The news of the appointment follows the firm's recent expansion. Binance recently confirmed it is going after Philippines licenses – virtual assets service provider (VASP) license and the e-money issuer (EMI) license. Prior to that, Binance revealed it is seeking to secure a German crypto license as well.
Meanwhile, Binance also recently announced 2,000 new open positions.