Financial services provider, BlackBull Markets today announced the expansion its financial products with the acquisition of independent research firm ATM Strategy Research.
In the official announcement shared with LeapRate, the New Zealand-based company highlighted that ATM Strategy Research launches today rebranded as BlackBull Research. The rebranded entity is expected to benefit BlackBull Markets' share trading clients by helping them in investment decisions with in-depth analysis.
Founded in 2015, ATM Strategy Research was established by former Goldman Sach's analyst who is currently portfolio manager at Pathfinder Asset Management, Hamesh Sharma. He will maintain a minority ownership stake and will continue to contribute to strategy and research.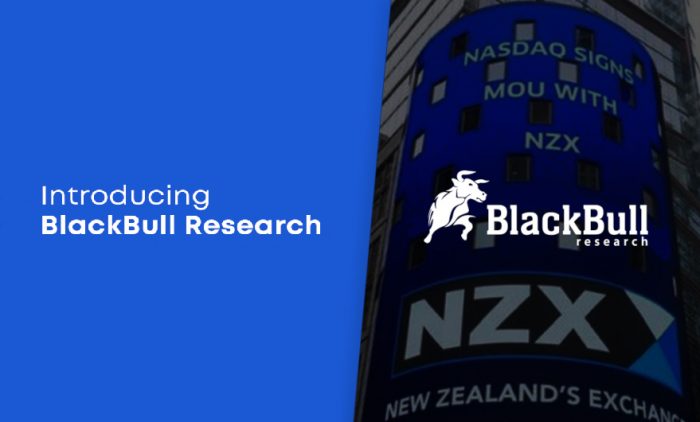 Along with him, all of ATM Research's analysts will also retain their position at the newly rebranded entity.
COO of BlackBull Markets, Benjamin Boulter, commented:
In this financial climate, I think it is essential that our clients have the very best knowledge at all times when making investing decisions. BlackBull Research is teamed with extremely experienced researchers with acute knowledge of NZX, ASX, and US shares. BlackBull Research reports will be powerful tools that can be used to help navigate the increasingly volatile world of share trading and investing.
BlackBull Research will complement the firm's share trading app BlackBull Shares, which offers access to over 23,000 equities from more than 80 global markets, including New Zealand, Australia, and the US.
Earlier this year, BlackBull Markets introduced social-trading and copy-trading platform HokoCloud.