Fast growing European neobroker BUX today announced it has appointed Niek van Rens as its new Chief Operating Officer.
As an ex-ABN AMRO Clearing executive, Van Rens brings to his new role knowledge and expertise he will use to strengthen operations and achieve further growth across Europe.
Van Rens has more than two decades of experience in trading , execution and post trade, including close involvement with setting up start-ups in the post trade. Before joining BUX, Van Rens served as Global Head of Innovation at ABN AMRO Clearing for almost a decade. While in that position, he worked with BUX on several projects, notably the innovative infrastructure for fractional investing, assisting with the successful introduction of the feature on the BUX Zero platform.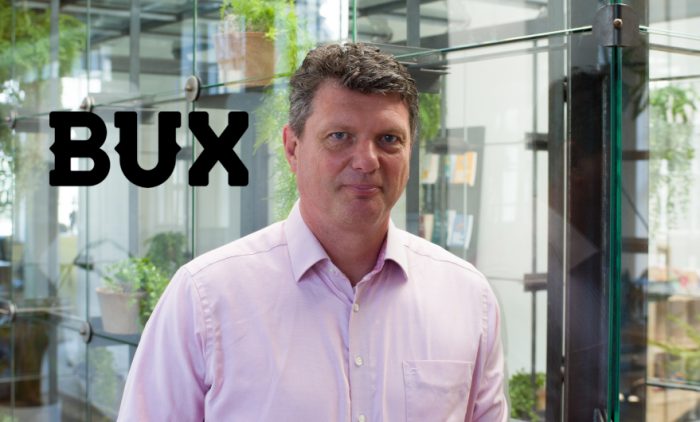 Yorick Naeff, CEO of BUX, commented:
After working with Niek for many years, we are delighted to welcome him to the BUX team.  BUX has entered a new phase of explosive growth and it's vital our operations run with maximum efficiency. With Niek's in-depth knowledge of execution and post trade, I'm confident he will be a driving force for innovation and growth at BUX.
Niek van Rens, COO at BUX, said:
BUX enables clients to invest in companies that match their interests and values, like innovative stocks, women-led companies and sustainable investments. Anything is possible. The modern investor desperately needs accessible ways to build a better financial future. That's why BUX's mission is close to my heart. In my new role, together with my team, I want to focus on operational efficiency that can facilitate explosive growth, and to innovate further in order to better serve customer needs. I'm really looking forward to getting started.
Earlier in May, BUX announced its further expansion in Spain and the appointment of Álvaro Vidal as Country Manager.
Last year, the BUX raised $80 million in a funding round for growth efforts and bringing on board key profiles in the fintech sector. The company also highlighted that this year it has added crypto as a new investment product, to the existing range of stocks and ETFs.