Digital infrastructure company Equinix, Inc has announced its financial results for the second quarter of 2022.
The Nasdaq-listed company witnessed a 47% increase compared to the previous quarter in net profit which stood at $216 million for the second quarter of the year.
The company attributed the results to strong operating performance and a favorable tax settlement.
Operating income for Q2 reached $318 million, registering a 19% increase compared to the first quarter.
For the second quarter, Equinix saw quarterly revenue of $1.8 billion, a 10% rise from the same period last year. The number includes a negative $20 million foreign currency impact.
Charles Meyers, the President and CEO of Equinix, said:
With record Q2 gross bookings that sizably surpassed the prior peak, Equinix had an outstanding first half of 2022, and our business continued to deliver strong and consistent results. The demand environment and our pipeline remain robust despite a complex global macroeconomic and political landscape, as we continue to enable digital leaders on their transformation journey.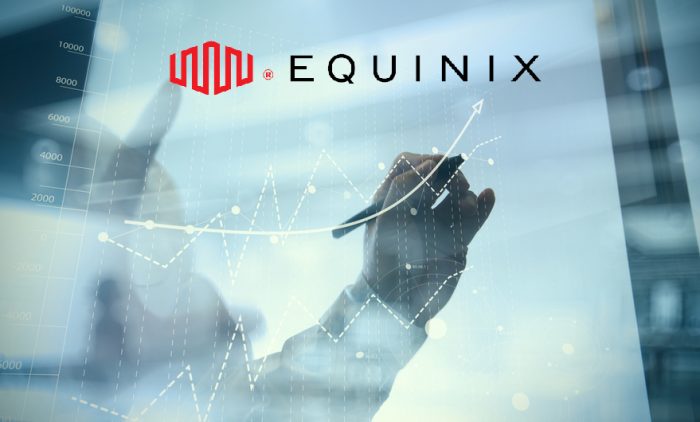 In June this year, Equinix appointed Fidelma Russo and Jeetu Patel to its board of directors. Earlier this year, the digital infrastructure company expanded its global presence in  Chile and Peru.
Next quarter outlook
The company stated that for the third quarter of 2022, it expects a 1-2 % increase in revenue compared to Q2, with numbers ranging between $1.827 and $1.847 billion in the next quarter.
The company said:
For the third quarter of 2022, the Company expects revenues to range between $1.827 and $1.847 billion, a 1 – 2% increase over the prior quarter on both an as-reported and normalized and constant currency basis. This guidance includes a negative $12 million foreign currency impact when compared to the average FX rates in Q2 2022. Adjusted EBITDA is expected to range between $831 and $851 million.