Moscow Exchange (MOEX) has published its monthly trading volumes for April 2022, reporting significant losses in the FX section of the market.
The total trading volumes across the exchange's markets reached RUB 88 trillion in April. The numbers were 8% lower compared to the same period last year. On monthly basis, this was a 43% drop compared to March's 154.5 trillion.
FX Market trading volume was RUB 22.0 trillion during last month, with a 35.7% decrease on yearly basis and 46.3% compared to March 2022.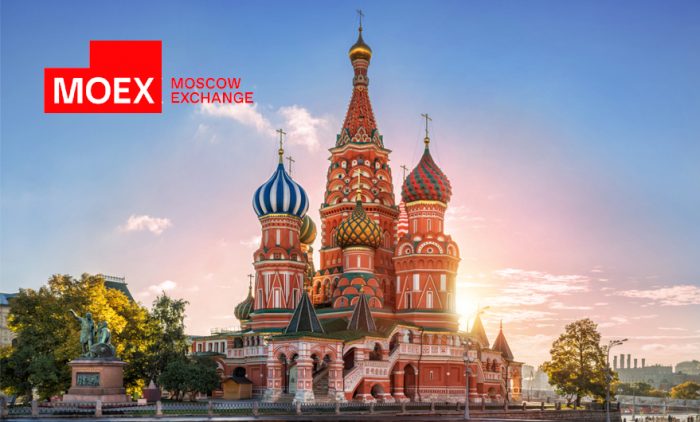 The total trading volume on the Equity and Bond Market was RUB 1.45 trillion. The numbers dropped 67.2% YoY. Trading volume in RDRs, shares, and investment fund units increased by 57.4% YoY to RUB 1.02 trillion.
Demand on the derivatives market on MOEX also decreased with 69.6% YoY to RUB 4.2 trillion. Money Market turnover reached RUB 60.4 trillion and grew by 40.5% on yearly basis but fell 45.2% compared to March.
The Russian markets operator resumed its monthly trading volumes report after halting operations for almost a month after the nation's invasion of Ukraine.
Moscow Exchange resumed trading in certain stocks in March 2022 following the bourse shutting down in February after Western countries imposing unprecedented sanctions against Russia.