State Street Corporation revealed that its digital business State Street Digital has appointed Rob Otter as head of blockchain engineering and Nitin Gaur as digital technology strategy lead.
In their new roles, Otter, based in UK will report to Aman Thind, Chief Technology Officer of State Street Digital and Gaur, based in US, will report to Otter.
Otter will oversee the development and implementation of blockchain technology strategy across State Street Digital. He will identify opportunities for innovation and prioritize initiatives that will accelerate the division's business goals.
Gaur will lead the technology strategy and architecture of the company to drive the development of platforms to support post trade execution of crypto trading and blockchain / crypto-based service offerings.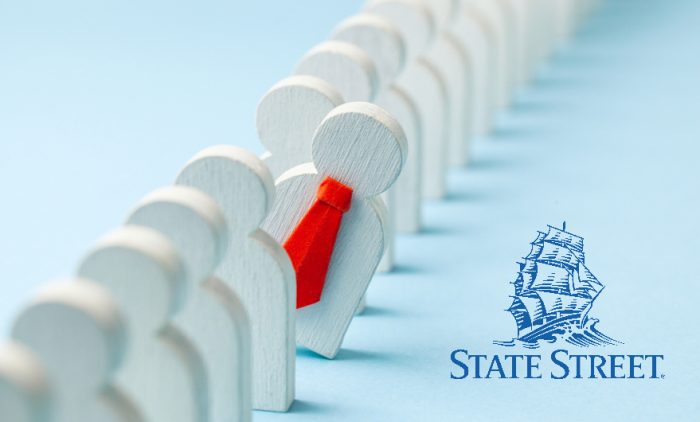 Nadine Chakar, head of State Street Digital, said:
We are very excited to welcome both Rob and Nitin to the State Street Digital team. They each bring deep expertise, proven track records in supporting the growth of technical teams, cutting-edge research, and creating market differentiating capabilities in digital markets. Both will be critical as we continue to navigate the evolution of digital assets and blockchain on behalf of our clients.
Background
With over 20 years of experience, throughout his career Otter has worked on driving transformation, establishing new architectures, building technology strategies and technical teams, and enabling solutions that improve processes and drive innovation. Most recently, he served at JPMorgan Chase as head of CTO Blockchain, API Technologies, and Applied Research. Before that he was in senior positions at Barclays, Credit Suisse Group and Goldman Sachs.
Gaur has expertise in designing and developing enterprise infrastructures and applications for Fortune 500 companies around the world. He joins State Street from IBM's Financial Services and Digital Asset division, where he was a Director.
Brian Franz, global chief information officer (CIO) for State Street, said:
State Street Digital is emerging as a technology leader and a true hub for innovation. Rob and Nitin will further accelerate this transformation by bringing their first-hand experiences with some of the most cutting edge technologies being used in our industry.
Earlier in Apri, Jessica Donohue was appointed as global head of its Asset Owner segment business at State Street.