The Securities and Exchange Commission has brought fraud charges against EIA All Weather Alpha Fund I Partners LLC and its owner Andrew M. Middlebrooks, for allegedly engaging in a multi-year scheme that included the misappropriation and misuse of investors' funds.
SEC has stopped the alleged ongoing fraud with a temporary restraining order against EIA and Middlebrooks and an asset freeze against the defendants and named relief defendants.
According to the regulator's complaint, between mid-2017 and April 2022, EIA and Middlebrooks deceived investors in their hedge fund, EIA All Weather Alpha Fund I, LP. They repeatedly made false statements about the fund's performance and total assets, provided falsified investor account statements, falsely stated that  fund had an auditor and spread a fake audit opinion to investors.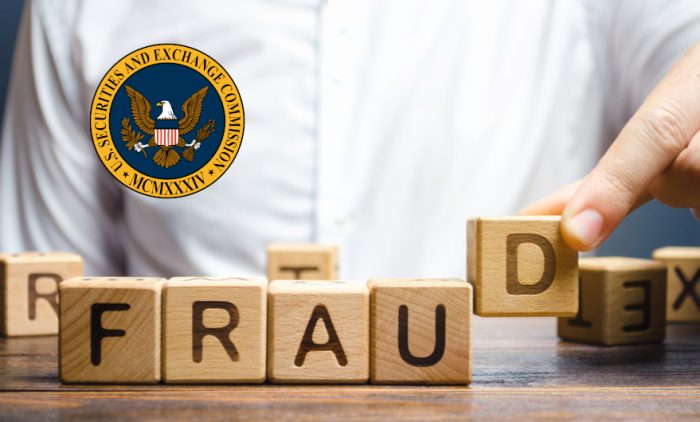 SEC also stated that EIA and Middlebrooks misused new investor money in a Ponzi-like manner. They made payments to other investors in the fund in order to continue the deception that the fund was profitable. The US watchdog alleges that Middlebrooks also misappropriated investor funds for personal use, including for jewelry and credit card payments.
Dabney O'Riordan, Co-Chief of the Asset Management Unit, said:
As we allege in the complaint, Middlebrooks lured investors by touting extraordinary performance returns and then concealed the truth of his fraud, including by fabricating documents provided to investors. Our swift action is intended to protect investors from future harm.
SEC has charged EIA and Middlebrooks with violating the antifraud provisions of the federal securities laws. Middlebrooks is also charged with aiding and abetting EIA's violations of the Investment Advisers Act of 1940. The regulator is seeking injunctions, disgorgement of ill-gotten gains with prejudgment interest, as well as financial penalties against EIA and Middlebrooks. SEC's complaint also includes EIA All Weather Alpha Fund I, LP, EIA All Weather Fund Partners II, LLC, and Shop Style Shark, LLC as relief defendants.
Earlier in April, SEC and CFTC brought charges against Kay Yang of Mequon, and her companies, AK Equity Group LLC and Xapphire LLC with fraud and misappropriation in a in a $15.7 million fraud case.