USDJPY rally as BoJ may remain hawkish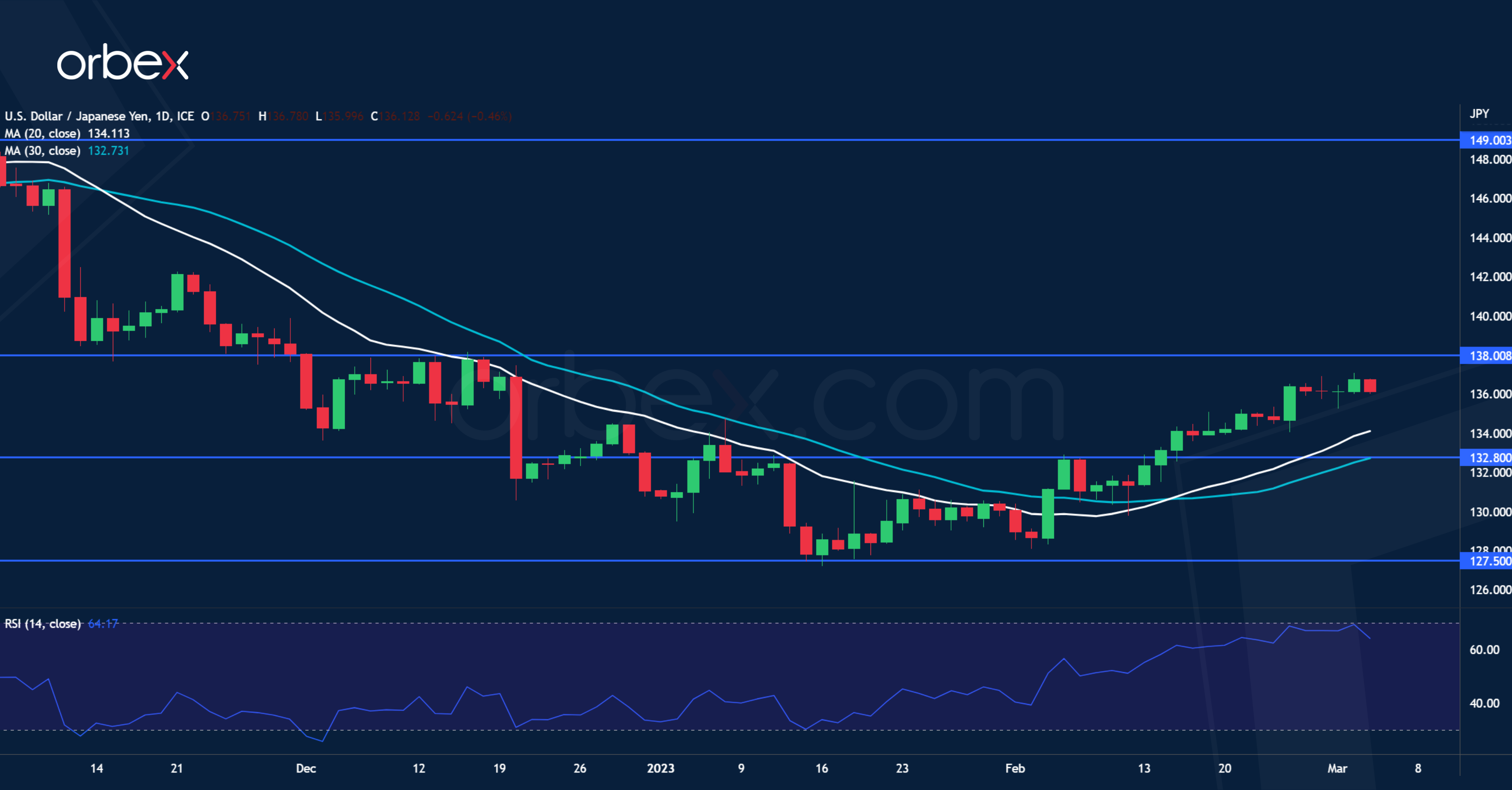 As the BoJ team promises to keep monetary easing, the Japanese yen is expected to weaken. Kazuo Ueda is the new governor nominee. He has so far kept quiet about any talk of a sudden change to the policy and tempers any expectations of a disruptive position from his predecessor.
The meeting could offer an upside surprise in the form Haruhiko Kuroda's final tweak to the yield cap, which could be supportive for the currency. However, volatility will be influenced by the US jobs report later in the day if the BOJ meeting goes without a hitch. The pair is testing December's high of 138.00 With 132.80 As the nearest support.
The AUDUSD continues to rise as the RBA increases again
The Australian dollar strengthens ahead of any potential rate increases by the RBA. The tightening is sinking in as Australia's economy grew at its slowest pace in a year in Q4. The fight against inflation is not over, however, as rising prices and labor costs mean that the battle against inflation isn't over. Markets are betting that the RBA will signal more hikes after it abandons its pause option. This is a significant increase from the current decade-high 3.35%. A bold reaffirmation of the upcoming policy…