ARHS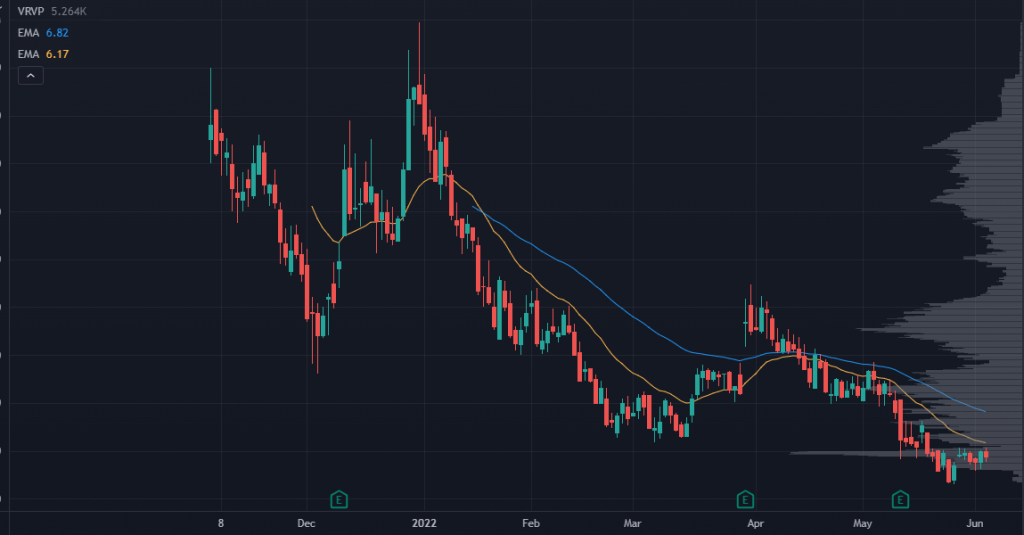 This is the second time we've mentioned this stock recently…
Because more insiders are picking up shares.
The CFO went out and added another 10k shares to her holdings. As the CFO, she knows her company's numbers more than anyone…
So her buying a bunch of shares is a good sign.
Now, this is a low percentage increase on her total holdings. However, the other shares were most likely awarded, while these shares are being bought on the open market with cold, hard cash.
WOLF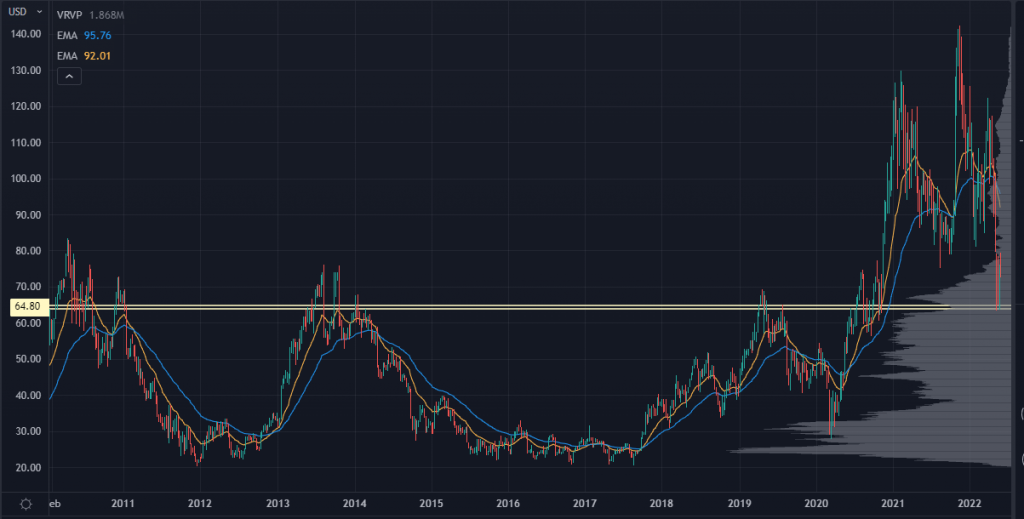 This semi stock is now developing into a solid "cluster buy" — one of the top insider trade setups discussed in more detail here. 
Two weeks ago, we caught two open market buys on WOLF.
The first was from the CEO — he sunk about a quarter million $$$ into the stock, although it was only a small percent of his total holdings.
The other was a company director who dropped about double the amount of $$$ as the CEO did. However, this buy increased this director's holdings by over 10%… a more significant increase.
Then, this past week, we saw another director add about $75k in shares to his position…
Bringing the cluster buy up to 3 insiders.
I added the weekly chart above to show you the stock's clean response off a key level found on our Trading Roadmap.
This may take some more time to carve out a solid bottoming pattern…
But it's worth a look if the semiconductor space gets hot again.
Now, there's one more stock I'm looking closely at, but I can't cover it in this watchlist — it would take up too much space.
Instead, I'm going live on Thursday to discuss this stock and the "controversial" insider who just bought a BIG stake in it.
Use the link below to save your seat:
>>>WEBINAR: This "Dirty DC Deal" Could Send One Tiny Healthcare Stock To The Moon<<<
Original Post Can be Found Here